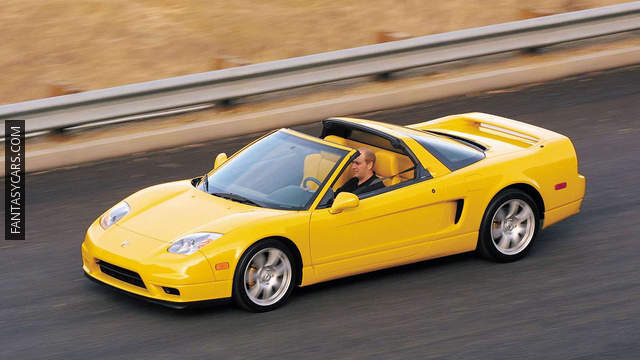 When the NSX was introduced back in 1991, Honda was at the peak of its glory days in Formula 1. Everyone could have expected from the engine supplier of the Formula 1 champion a great car.
What came, though, was the NSX, a car that was greater than this... Honda used the latest edge of technology in the NSX with an all-aluminium body and a poweful V6 engine that easily revs through to 8000rpm.
The most important thing about the NSX is that it was a supercar but you could easily drive it everyday. To make it simple, the NSX was as exciting and fast as a Ferrari and as friendly as a Civic which was something really rare for 90s supercars.
The Honda/Acura NSX was the most sensible supercar of the 90s. We can't wait for its reincarnation soon!
See more: Acura NSX Photos, Acura NSX Technical Data