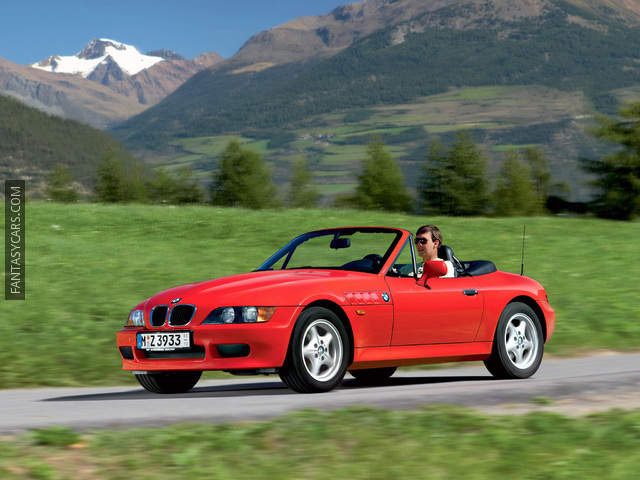 When BMW was introducing the Z3 back in 1996 everybody was shocked by the aggressive styling of this German 2-seater. Now, almost 20 years after its initial introduction, it remains wonderfully beautiful.
The Z3 has proved to be an instant classic. The Z3's engines and road manners come second to its styling. Almost nobody seems to care about them. It seems to us that the Z3 would sell even without an engine...
Powered initialy only by the not-so-powerful 1.8 lt. and 1.9 lt. engines, two new engines were later added to the Z3's lineup: A 193 bhp 2.8 lt engine and the superb 3.2 lt 321 bhp unit powering the Z3 M version. Late 1998 saw the introduction of the Z3 Coupe, a car that for some loses the magic of the styling of the original cabrio version. For others, though, it is a still more beautiful car than its cabrio sister. Above all the coupe version is not a car of logic. It is car of passion.
Late 1999 brought a slight facelift of the back end and the back wheel arches. A 150hp 2.0lt engine was also added to the line-up replacing the 1.9 engine.
See more: BMW Z3 Photos, BMW Z3 Technical Data