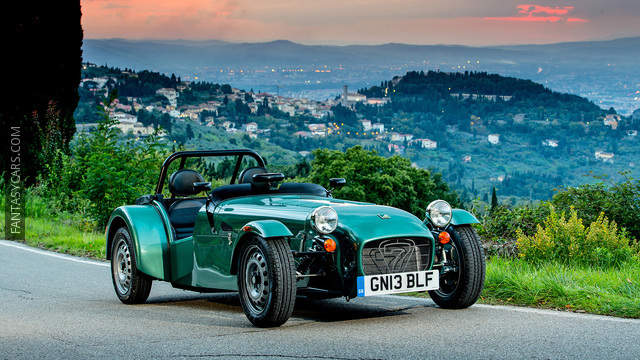 In 1972, Lotus stopped production of their Seven model and the design rights were quickly picked up by British automaker Caterham. They would go on to continue development and production of the Seven under their own name without straying too far from the original design.
The Seven is unique in that its models are commonly purchased in a kit to be assembled and customized by its future driver. However, for those not mechanically inclined, the Seven can be purchased with no assembly required. Their top CSR model is equipped with a 2.3 litre Ford Duratec that produces 260 bhp and 200 lb-ft of torque. You may think the numbers are unimpressive in comparison to other sports cars on the market, but you can't argue with performance.
Couple this engine with the feather-like space frame chassis and you have a power to weight ratio that enables the Seven CSR to accelerate from 0 to 60 in only 3.1 seconds. The world renowned precision handling characteristics can be attributed to the F1 inspired suspension system and aerodynamic body styling. Caterham maintains the quality control of their top model by only making it available fully built straight from the factory, no amateurs allowed.
See more: Caterham Seven Photos, Caterham Seven Technical Data