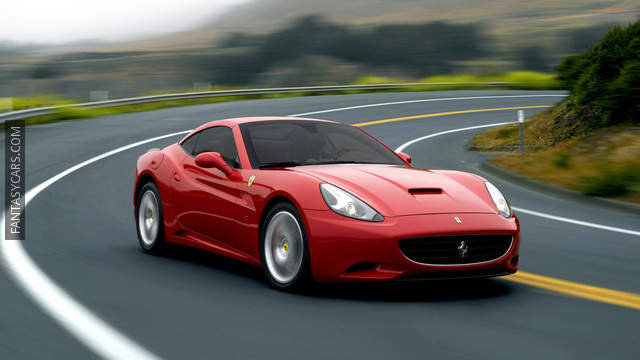 Ferrari revives the California name for their 2008 grand touring hard top convertible coupe. The body features soft body lines for an overall classy and luxurious appearance but it has also undergone extensive wind tunnel testing to ensure performance.
Although this is not the first Ferrari to feature a detachable roof, it is the first to make use of a fully automated system to retract the folding metal roof into the rear compartment. The California is also the first to receive a V8 engine mounted under the front hood. It is a direct injected 4.3 litre V8 with 454 hp and 358 lb-ft of torque mounted behind the front axle closer to the center of the car to help with overall weight distribution. The transmission is a 7 speed with dual clutch technology and when in use with the engine, can push the California 0 to 60 in 3.9 seconds and reach a top speed of 193 mph.
That is plenty quick for a vehicle that will have drivers cruising the roads in elegant comfort and style.
See more: Ferrari California Photos, Ferrari California Technical Data