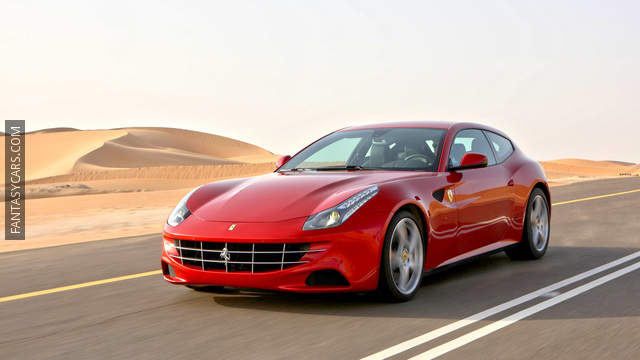 2011 saw the release of the Ferrari FF, also known as the Ferrari Four. Its name comes from the 4 seat capacity along with Ferrari's first production model to possess the "4RM" four-wheel drive system engineered and patented by the Italian automaker.
The body styling is very unique in comparison to Ferrari's previous 4-seater coupes. There is a definite resemblance to hatchback and station wagon vehicles. Ferrari again boasts the fastest 4-seater production car title with the FF sporting the largest displacement engine the company has put on the road, a 6.3 litre V12. This naturally aspirated motor can produce 651 hp and 504 lb-ft of torque that is paired with a 7-speed double clutch semi-automatic gearbox. The new proprietary 4RM is approximately 50% lighter than conventional 4 wheel drive systems and is able to intelligently distribute power at an optimal level. This technology in combination with the power train will propel the Ferrari FF 0 to 60 in 3.7 seconds and reach a top speed of 208 miles per hour.
Ferrari continues to push the limits of their ingenuity and innovation with every project and the FF is no exception.
See more: Ferrari FF Photos, Ferrari FF Technical Data