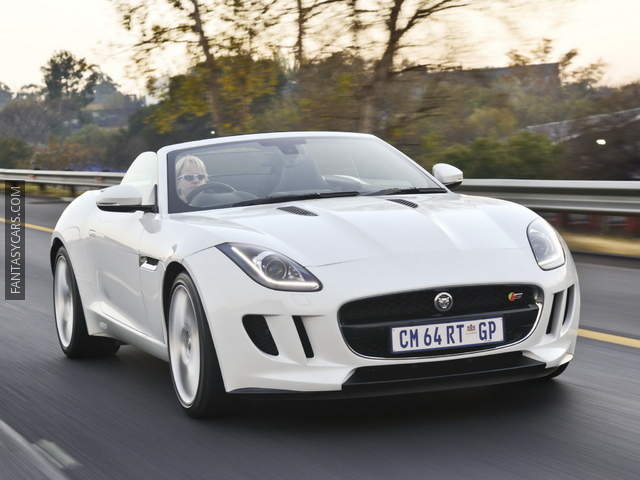 I recently had to drive from London to Manchester and back in half a day, a 400 mile round trip that is boring and exhausting in most cars. But... I was driving a Jaguar F-Type V6 S and I did not get bored or exhausted at all. Quite the opposite: I wish I was still on the road and I actually took the long scenic route on the way back.
Yes the F-Type IS this good. Jaguar has really hit the nail in the head and I think the V6 S in coupe or convertible form is really the sweet spot of the range. You get the same 3.0 V6 Supercharged engine as the base 340 HP V6 models but in S format it's tuned to deliver 380 HP and, most importantly, you get the glorious Active Sport Exhaust as standard. You've been warned, prepare to get used to people looking at you wherever you pass from from this combination of looks & majestic exhaust sound :-)
There is also a 5.0 V8 Supercharged engine available, interestingly on the convertible it's available in crazy 495 HP form in the V8 S model while the super-crazy 550 HP form is reserved for the coupe only and it's called the F-Type R, the ultimate F-Type.
We really think the F-Type is the car that shows that the quality of work done at the Jaguar Land Rover group is really taking Jaguar back to the top of the game. We might have waited for 50 years for Jaguar's E-Type successor but it was worth the wait. And we're not exaggerating. -A.M.
See more: Jaguar F-Type Photos, Jaguar F-Type Technical Data