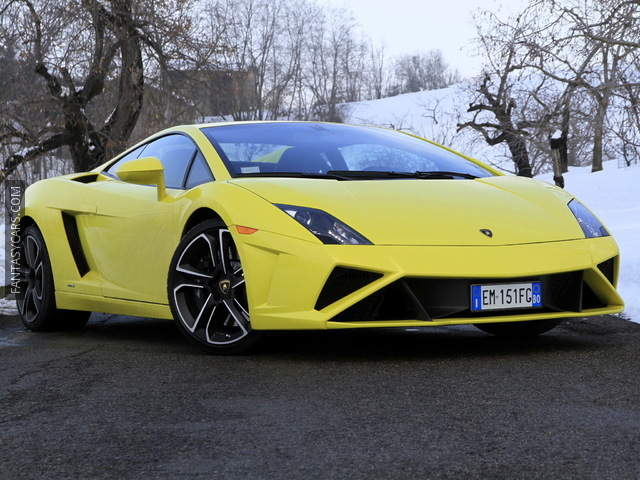 The Lamborghini Gallardo is a sports car designed and built by the Italian automaker starting in 2003.
With over 14,000 units created to date, the Gallardo would be the brand's most produced and best selling model. Although it has undergone numerous revisions in its 3 generations, the core elements remain the same, the Lamborghini Gallardo is a sporty coupe equipped with a V10 engine mounted mid-car. A convertible version of the Gallardo with a fully retractable roof is also available as the Spyder model. The direct injected 5.2 litre engine is capable of producing over 540 hp and 398 lb-ft of torque with the option of a manual or "E-Gear" 6 speed transmission. The Gallardo can accelerate 0 to 60 in under 4 seconds and reach speeds just over 200 mph.
This super car is a tight knit package of sports performance many can only dream of experiencing.
See more: Lamborghini Gallardo Photos, Lamborghini Gallardo Technical Data