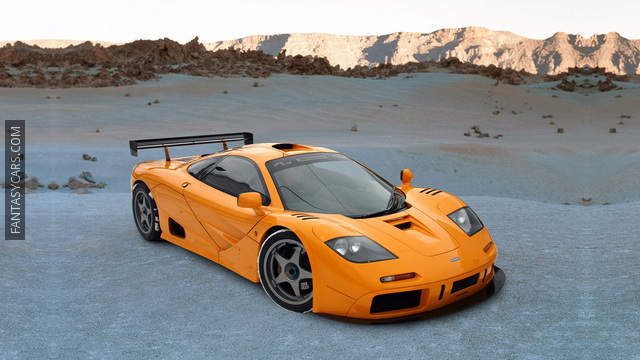 Introduced in 1993, McLaren F1 was, for many years, the world's fastest, most expensive and, for many including us at FantasyCars, the best supercar in the world.
Designed as a Formula 1 for 2 (or even 3) McLaren F1 feautures a 6.0lt. BMW engine that can reach 60mph (97km/h) in 3.1 seconds. The F1 incorporates many world firsts for a road car: a fully carbon fibre monocoque structure, fully active fan-assisted ground effect aerodynamics, a central driving position with two offset rear passenger seats.
The car's production has now stopped, after only some more than 100 F1s were built. So you have to try the used car market in order to get your hands on the world's fastest car...
See more: McLaren F1 Photos, McLaren F1 Technical Data