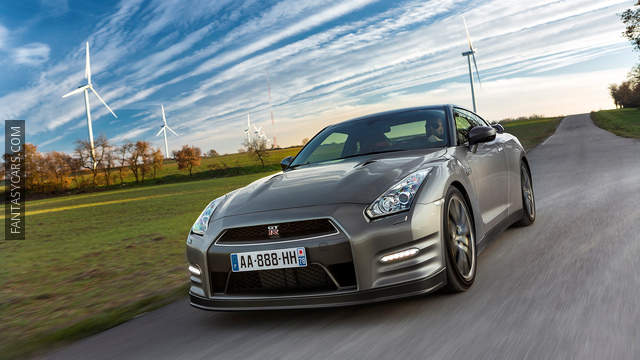 The Nissan GTR entered the Japanese market in 2007 to replace the Skyline GTR.
Many similarities can be drawn between the 2 from the large robotic body to the circular taillights. Despite the similarities, the new GTR is a special car in its own right that does not carry the Skyline badge. Skyline or not, the GTR can keep up with the best of them all over the world. The body is mainly comprised of aluminum and is situated on top of a jig-welded steel chassis. Power is drawn from a 3.8 litre twin turbo V6 with the latest improved output of 542 hp and 463 lb-ft of torque. The engine is mounted in the front and is paired with a 6 speed dual clutch semi automatic transmission mounted in the rear. The GTR is an all wheel drive performance machine equipped with advanced technology to aid its stability, handling, and launch control. It can accelerate 0 to 60 as fast as 2.7 seconds with "R-mode Start" and reach a top speed of 195 mph. Many super vehicles boast high technical specifications and the GTR is one to do its talking on the track. The GTR has been put to the test numerous times head to head with the world's finest cars and has emerged the victor on many occasions.
The GTR is a well designed car all around which is why it is one of the fastest cars to ever lap the famous Nurburgring Circuit. It has lived up to its Skyline lineage which is a big part of automotive tuning culture.
See more: Nissan GTR Photos, Nissan GTR Technical Data