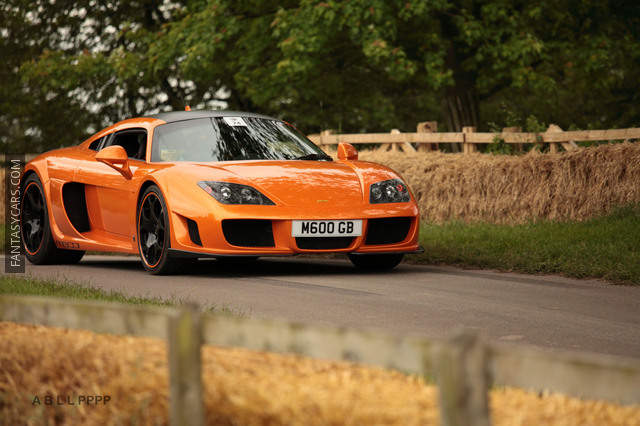 The Noble M600 is a supercar produced by British automaker Noble Automotive.
At a glance the M600 is very modest looking supercar but take a closer look and realize the true beast that lies within. The M600 limits the use of electronics to only where needed with the idea that overuse compensates for performance and structural deficiencies. The Interior is kept minimalistic, but not at the expense of sporty comfort. The body is made from carbon fibre composite on top of a stainless steel chassis. The engine is a Volvo 4.4 litre V8 twin turbo that allows the driver to adjust the boost in 3 different levels: Road, Track, and Race. The highest setting produces 650 hp and with the 7 speed manual transmission, can accelerate the M600 0 to 60 in 3.2 seconds and reach speeds over 220 mph.
Noble builds each one of these masterpieces by hand and with great purpose, to reward skillful drivers with the pure driving experience they seek.
See more: Noble M600 Photos, Noble M600 Technical Data