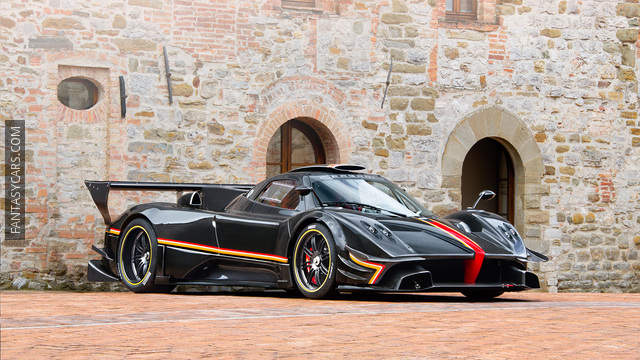 The Zonda is a super car produced by Italian automaker Pagani and it debuted just before the arrival of the new millennium.
The Zonda is named after the swift air current above Argentina and several versions of this supercar were made with the final model called the Zonda Revolucion. The body shape is quintessential of the exotic cars we fantasize about both as children and as adults. The chassis is made from carbon-titanium with an aerodynamic carbon fibre. The 6.0 litre V12 engine was developed by Mercedes AMG and tuned to produce 800 hp and 540 lb-ft of torque. The exhaust system is bent to focus the exhaust tips out the central rear of the Zonda that provides an unforgettable image of a rocket. The Zonda is also equipped with a 6 speed magnesium transmission along with Bosch traction control, Brembo brakes, adaptive ABS, and a drag reduction system that allows the driver to control the massive rear spoiler. The impressive package also boasts equally stunning numbers with a 0 to 60 acceleration under 3 seconds and a top speed over 200 mph.
Pagani built the Zonda to entice us, it is the super car we picture in our imagination, but it is certainly a reality.
See more: Pagani Zonda Photos, Pagani Zonda Technical Data