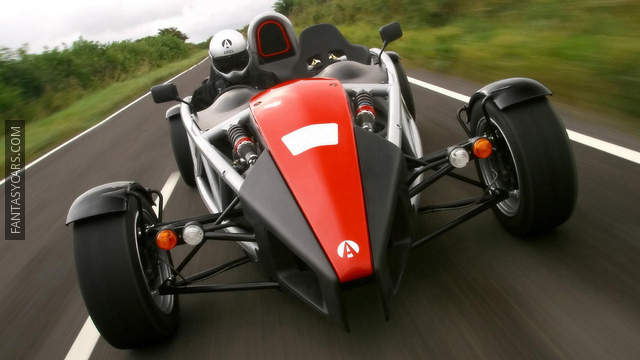 What started out as a university project, became one of the most unique and well-designed vehicles to ever hit the road.
Car lover or not, the Ariel Atom is guaranteed to turn heads. From the exoskeleton-like chassis to the exposed power train, this unusual yet brilliant concept is completely out of the box showing some similarity to a formula one race car.
Several models have been built over the years offering different engine configurations from Honda, GM, or Ariel's own in-house V8 producing 500bhp. Such a special car requires appropriate suspension and handling, which has been tuned by British automaker Lotus. D
on't let the small stature fool you, Ariel's top model the Atom 500 is an acceleration beast holding the 0-60mph world record at a blistering 2.3 seconds. The lightest production vehicle title is also held by the Atom though some may argue it belongs to the Caterham. Either way it is hard to believe such machines can be street legal. Ariel gives drivers a taste of formula one in what can only be described as a one of a kind driving experience.
See more: Ariel Atom Photos, Ariel Atom Technical Data