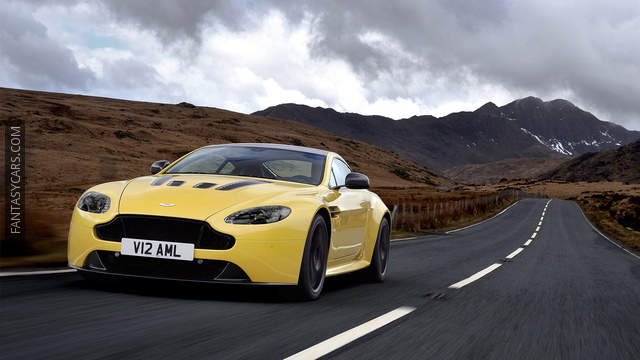 The Vantage name started as a designation for Aston Martin's high performance GT models, before Aston upgraded it into the name of a stand-alone model in its lineup.
Starting in 2005, the V8 Vantage was originally fitted with a 380 hp 4.3 litre V8 which was then upgraded to a 4.7 litre version increasing horsepower to 420. 2009 was the official unveiling of the V12 Vantage which borrows its power source from the DBS, the 510 hp 5.9 litre V12. This model was easily recognized with extra hood ventilation. Brembo brakes come standard on the Vantage to provide excellent stopping performance.
Swift and agile handling can be attributed to the use of a lighter chassis, which is one of the many personalization options offered to owners. Other options range from color themes to the more serious engine and suspension modifications.
The Vantage still holds true to its name with sports car performance in mind.
See more: Aston Martin Vantage Photos, Aston Martin Vantage Technical Data