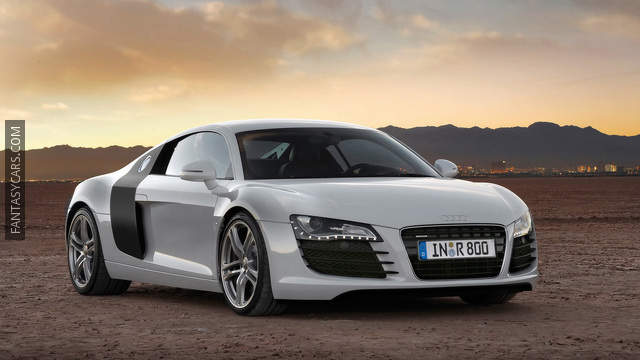 2007 marked the release of Audi's last step towards becoming a really high-end manufacturer, the production of a real everyday supercar, the Audi R8.
The 2-seater coupe provides exceptional performance harnessed from a potent 5.2 litre V10 replacing the originally launched V8. The updated engine can produce 525 bhp and 391 lb-ft of torque pushing the R8 0 to 60 in just 3.9 seconds with a top speed of 196.4 miles per hour.
The mid-engine configuration is combined with the return of Audi's permanent all wheel drive system raising the bar in top notch handling and stability.
The R8 was based off Lamborghini's Gallardo platform with Audi's own sleek and futuristic body styling that included the world's first all-LED headlamp. This supercar became all the rage during its launch capturing numerous awards for both its aesthetics and motorsport quality performance.
It's how easy it is to live with that makes the R8 really unique. A really understated practical supercar.
See more: Audi R8 Photos, Audi R8 Technical Data