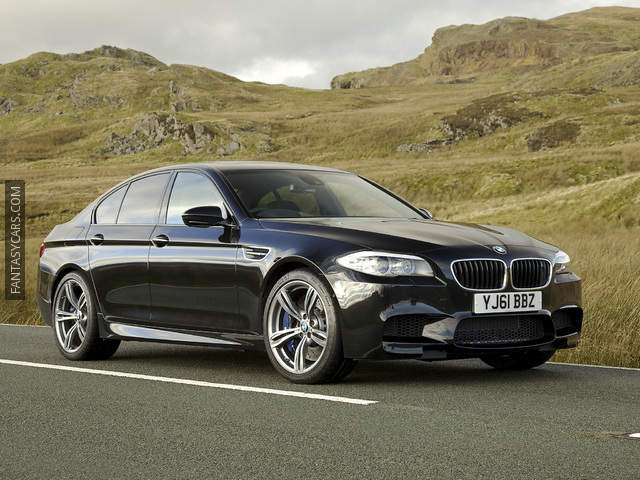 The BMW 5-series is the German automaker's second best selling car. This executive sedan best-seller is further enhanced by the M motorsport division to create the M5.
Between having luxurious 4-door appeal and breathtaking performance, the latest generation gives drivers the best of both worlds. BMW's trademark body styling is evident along with the presence of a powerful engine.
The powertrain consists of a turbocharged 4.4 litre V8 that produces 560 hp and 502 lb-ft of torque along with the same choice of the manual 6-speed or semi-automatic 7-speed gearbox offered in the M3.
Accelerating from 0 to 60 miles per hour is achieved in 3.6 seconds with a top speed of 155 miles per hour. All other facets of the 5-series have also been improved including the brakes, steering, suspension and differential to make it uncompromisingly worthy of the M badge.
See more: BMW M5 Photos, BMW M5 Technical Data