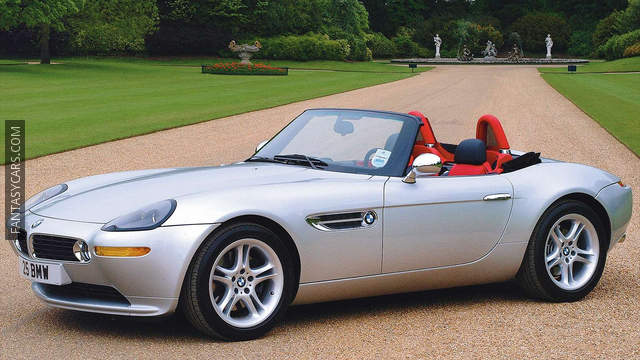 Hot of the heels of a successful reveal at the 1997 Tokyo Motor Show, the Z07 concept has been brought to life in the production form of the BMW Z8.
This 2-seater roadster produced from 1999 to 2003 has proved successful in wiping away the failed memories of its 507 predecessor. For a relatively small car, the Z8 employs a large 4.9 litre V8 that can produce 400 hp and 370 lb-ft of torque on an all-aluminum chassis. Combined with a 6-speed manual transmission, this roadster is able to do 0 to 60 in just 4.2 seconds.
During its production, the Z8 was a front runner in many categories and was also featured in multiple films. It would be replaced with a special edition model called the Alpina V8 roadster.
This model retained the similar sporty theme but had more emphasis on the grand touring element.
What BMW created with the Z8 was a classic and unforgettable piece of retro flare.
See more: BMW Z8 Photos, BMW Z8 Technical Data