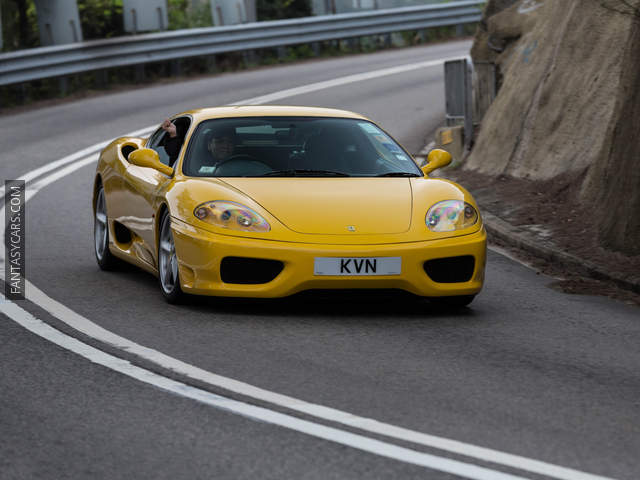 Ferrari knew that the car that would replace the 355 had to be something really exceptional. The Ferrari 360 Modena that was introduced in 1999 was exactly this: everything a Ferrari should be.
First off, the 360 is a very beautiful car, from the airvents in the front to the rear quad tailpipes, and everything in between. Then there is the 3.6 liter V8 that produces 400 hp, enough to accelerate the car to 60 miles per hour in just 4.3 seconds and give it a top speed of 190 mph.
What really makes the 360 an exceptional car though, is that it holds every part of the Ferrari spirit but still is an easier to live with, more refined car than its predecessor.
In the 2000 Geneva Motor Show the stunning 360 Spider was also unveiled and went on sale in 2001.
See more: Ferrari 360 Photos, Ferrari 360 Technical Data