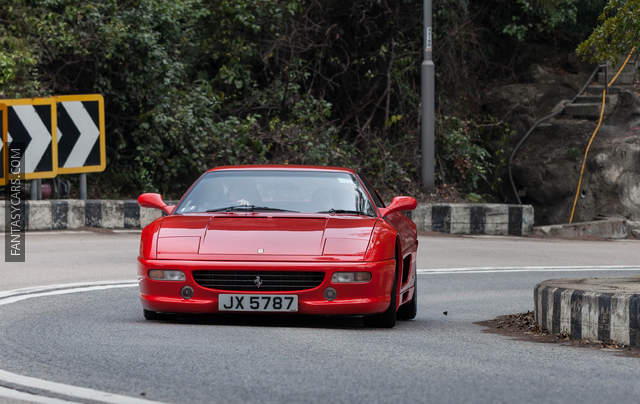 With just over 11,000 units produced from 1994 to 1999, the Ferrari 355 is one of the more common Ferrari's seen on the road.
It bears some resemblance to its predecessor, the Ferrari 348 but has mainly carved its own path to success.
A large amount of time was spent on wind tunnel testing to perfect the aerodynamic body shape. The engine also underwent improvement to maximize its performance. Displacement was increased from 3.4 to 3.5 litres with 5 valves per cylinder which is how the 355 got its name. The resulting power produced was 380 hp and 268 lb-ft of torque.
This mid engine rear wheel drive sports car incorporated electronic adjusting suspension along with the world's first F1 style gearbox seen in a street vehicle. Whatever your personal style demands, the 355 is available in the Berlinetta coupe, GTS targa top, or Spider convertible models to suit your taste.
The 355 re-energized the brand and broke the misconception that an 8 cylinder engine cannot possibly be worthy of the Ferrari name.
See more: Ferrari 355 Photos, Ferrari 355 Technical Data