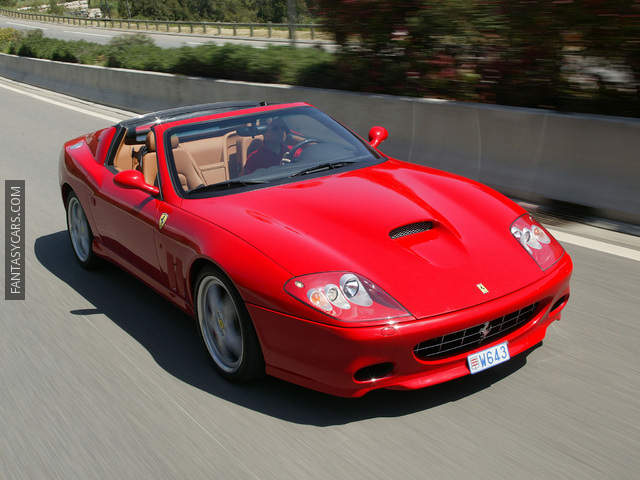 In 2002, Ferrari released the 575M Maranello grand touring coupe, which was essentially an updated version of its 550 predecessor.
While the body styling remained virtually unchanged, the more notable enhancements included a larger engine, improved braking system, adaptive suspension and revamped interior. The 550's 5.5 litre engine had been increased to 5.7 for the use in the 575M which coincides with Ferrari's traditional naming pattern.
The improved V12 engine is capable of producing 508 hp and 434 lb-ft of torque. Clients have a choice between the standard 6-speed manual or optional "F1" paddle-shift semi-automatic transmission (which happens to be the first of its kind seen paired with a production Ferrari V12 engine). The 575M's official 0 to 60 acceleration time is 4.2 seconds and it is capable of reaching 202 miles per hour. A convertible version was introduced in 2005 known as the 575M Superamerica. No matter what your style is, the 575M sports the look and performance of a true champion.
See more: Ferrari 575 Photos, Ferrari 575 Technical Data