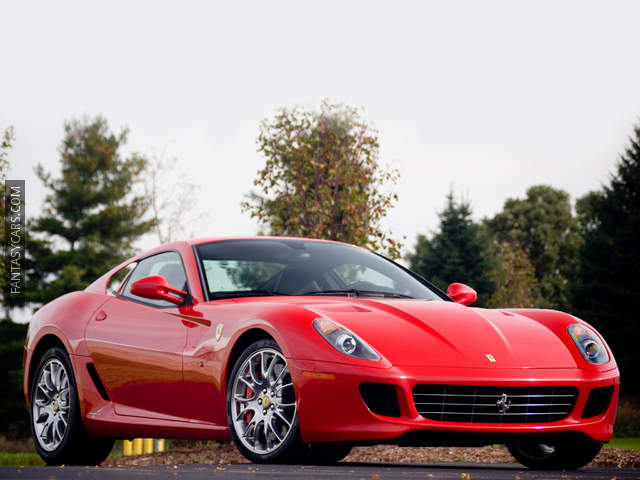 At the end of the 575M Maranello's production run in 2006, Ferrari passed the torch onto its successor named after their own exclusive test track, the Ferrari 599 GTB Fiorano.
This new model featured a smooth and fluid aerodynamic body shape along with the debut of a new traction control system known as F1-Trac. Under the hood lies a naturally aspirated 6.0 litre V12 that produces 612 hp and 448 lb-ft of torque, which made this the most powerful production Ferrari engine at the time of its release. The 599 is capable of accelerating 0 to 60 in 3.7 seconds with an impressive 205 miles per hour top speed. The racing spirit is captured within the 599's performance and is also translated into the interior with unique personalization options. Ferrari offers special changes that can range from installing a specially designed carbon fibre steering wheel to a 4-point racing harness.
For the harmonious blend of performance and sophistication, there is no need to look further than the Ferrari 599 GTB Fiorano.
See more: Ferrari 599 Photos, Ferrari 599 Technical Data