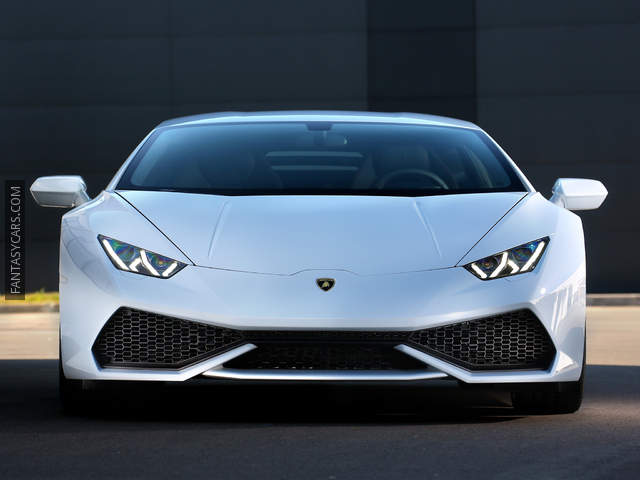 Huracan means hurricane in Spanish and, of course, Huracan was the name of a brave bull of the 19th century. How could Lamborghini not name a car with a bull's name?
The Huracan is the Gallardo's replacement, meaning it has really big shoes to fill. The 14000 Gallardos sold were, at the end of their production in late 2013, one in two Lamborghini's ever sold in the 50 first years of Lamborghini's existence!
Powered by an updated version of the Gallardo's 5.2 litre V10 producing 502 bhp the Huracan improves on its predecessor with an updated rear-biased 4WD system that, combined with the many driving modes on offer, makes the Huracan really easy to drive on the road (in Strada mode) AND a real track toy (in Corsa mode) at the same time.
The transmission is also very much improved: Out goes the automated manual and in comes a 7-speed dual clutch that helps propel the car to 100 km/h (62 mph) in 3.2 seconds up to a top speed of 203 mph!
Overall, Lamborghini has really taken the Gallardo concept and improved greatly on it producing a realy contender for the top of the class (yes this includes the Ferrari 458).
Lamborghini, with the base platform ready in the new Huracan, you can now start producing all these Special Editions we love you for :-)
See more: Lamborghini Huracan Photos, Lamborghini Huracan Technical Data