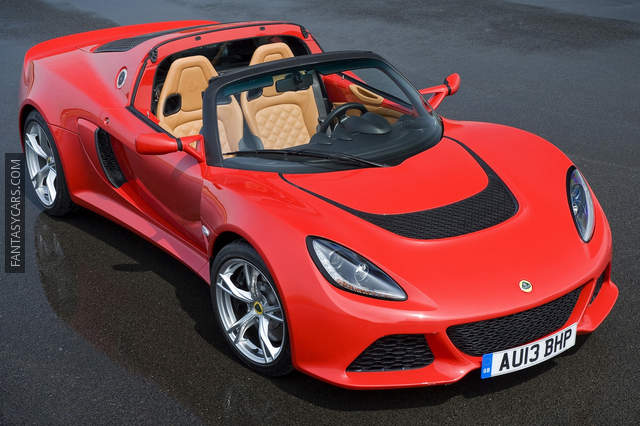 The Lotus Exige is a 2-seater sports coupe built since the beginning of the new millennium.
If you are wondering why the Exige has a striking resemblance to the Elise, it is because the Exige is essentially a hard top version of the Elise. That means drivers can expect the same raw performance and agility the Lotus brand is famous for. Entering into its 3rd generation, the Exige S sports an improved exterior that is familiar but has not been redesigned as extensively as the other product lines. The curvature of the body has been refined along with the removal of the 2 middle lights. This lightweight coupe is equipped with a supercharged 3.5 litre V6 capable of producing 345 hp and 295 lb-ft of torque.
The Exige S is able to accelerate 0 to 60 in 3.7 seconds and reach a top speed of 168 mph but more importantly, it is designed to handle like a dream.
See more: Lotus Exige Photos, Lotus Exige Technical Data