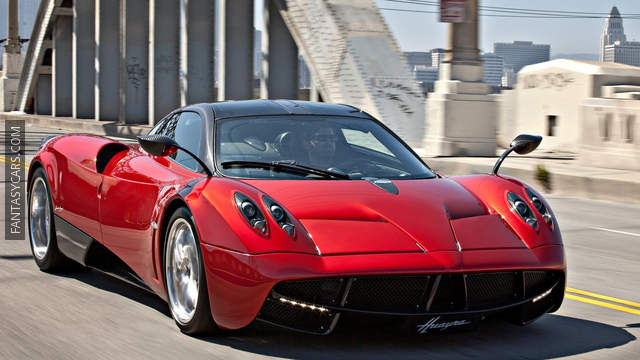 In Quechua, (Language of the Inca Empire) Huayra-tata means "God of the winds" and is also the inspiration behind Pagani's follow up model to the Zonda.
The Pagani Huayra (pronounced wai-rah) debuted in 2011 at the Geneva Auto Salon and sports a noticeably larger body than the Zonda. The chassis is made of carbotanium and situates the ballistic material fuel tank behind the driver. The engine is a 6.0 litre twin turbo V12 that delivers 730 hp and 740 lb-ft of torque and like the Zonda, was developed by Mercedes AMG. Along with the 7 speed single clutch sequential gearbox, the Huayra can achieve 0 to 60 in 3.3 seconds and with special performance tires, this time can be cut further by almost a full second! The Huayra continues to amaze with a jaw-dropping top speed of 231 mph and further separates itself from its predecessor by incorporating gull-wing doors and active aerodynamics.
The Huayra is a true supercar and has lived up to its name with hurricane-like performance.
See more: Pagani Huayra Photos, Pagani Huayra Technical Data