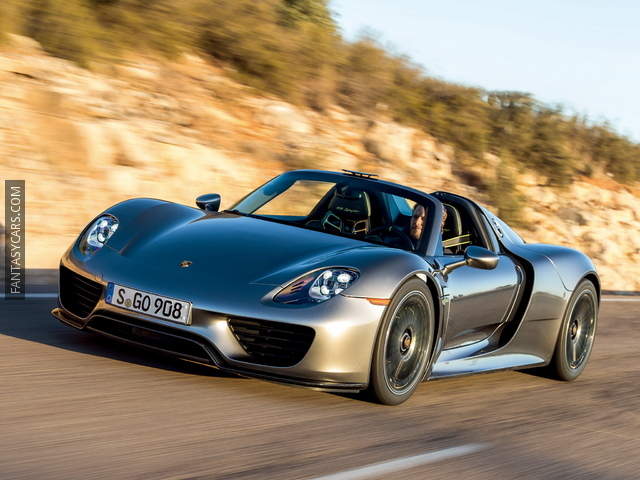 The Porsche 918 is the German automaker's second entry into the sports car market with hybrid technology.
This limited edition convertible resembles the Carrera GT in its low race car stance and it is definitely a performer worthy of that description. The whole car makes extensive use of carbon fibre for weight reduction and is equipped with a strong powertrain to create a ferociously fast car. The combined output of the 4.6 litre V8 engine along with dual electric motors is 887 hp and 940 ft-lb of torque. Power is transferred through a 7 speed double clutch transmission that enables the 918 to reach 60 mph in just 2.6 seconds and a top speed of 214 mph.
Porsche continues to wow the auto industry with graceful use of new technology that is truly remarkable.
See more: Porsche 918 Photos, Porsche 918 Technical Data