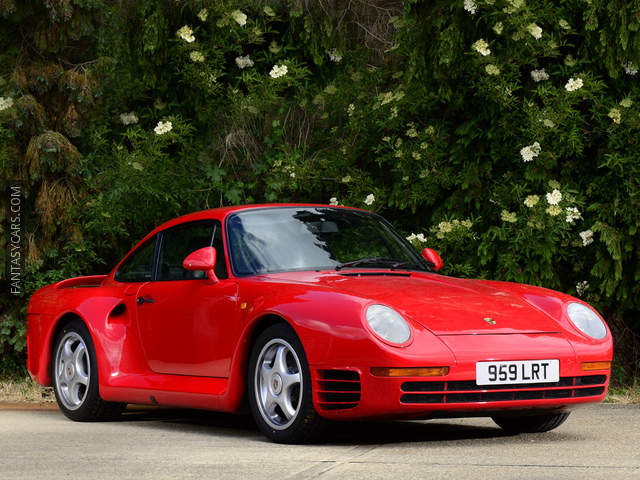 The Porsche 959 was known as one of the most technologically advanced sports cars during its production from 1986 to 1989.
Incorporating a unique 4 wheel drive system along with being able to reach 195 mph back in those days was an amazing feat and essentially paved the way for Porsche to continue pushing the limits of innovation, especially with their flagship 911. The main powertrain consisted of a 2.85 litre twin turbo boxer 6 that produced an incredible 444 hp and 370 lb-ft of torque. All the power is paired with a lightweight shell and body comprised of aluminum and Kevlar. Along with its ground breaking top speed, the 959 can reach 60 mph in 3.7 seconds.
The Porsche 959 is without a doubt one of the best sports cars of the 1980s.
See more: Porsche 959 Photos, Porsche 959 Technical Data