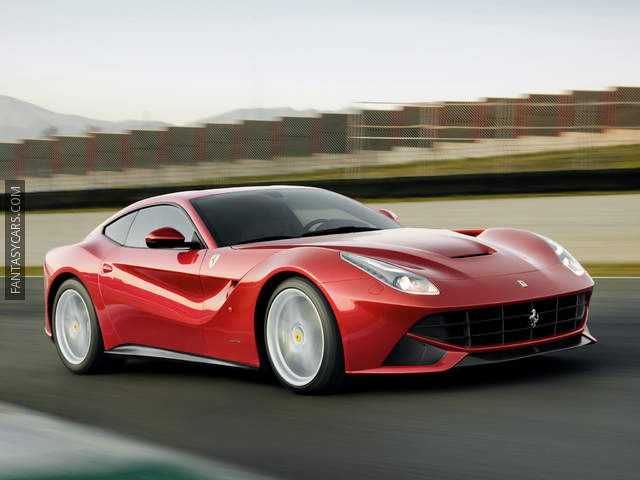 The Ferrari F12 Berlinetta is a grand touring sports coupe that replaced the previous 599 model with improvements on all levels.
The aluminum chassis underwent improvements with weight reduced by 150 lbs, structural rigidity increased by 20% and a body design that makes the F12 twice as aerodynamic as its predecessor. It is equipped with the same naturally aspirated 6.3 litre V12 found in the FF. The power however, was increased to 730 hp with a special engine management system that in addition, reduces idle fuel consumption. The F12 accelerates 0 to 60 in 3.1 seconds with a 210 miles per hour top speed. Drawing more inspiration from the FF, the interior makes use of aluminum and carbon fibre trim finishes with the new addition of "frau leather". Technologies seen on previous models have made a return on the F12 including carbon ceramic disc brakes, an electronic differential, Manettino control and F1-Trac traction control.
Many awards were given to the F12 including "Super car of the year" which is an honourable title to uphold the prestigious brand.
See more: Ferrari F12 Photos, Ferrari F12 Technical Data