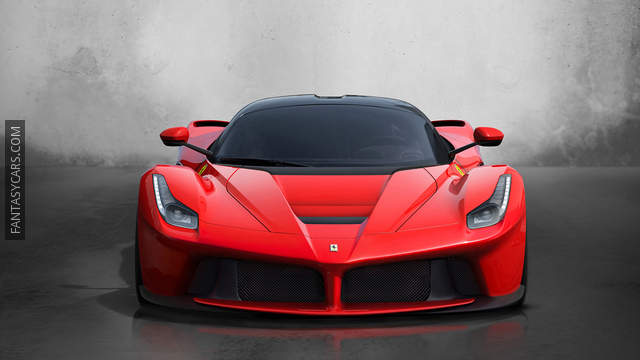 F40, F50, Enzo. Each time we've said we can't imagine how Ferrari will deliver something greater. Each and every time the Maranello guys have proved us wrong.
Enter Ferrari LaFerrari, unveiled at the 2013 Geneva Motorshow. Ferrari probably wanted to warn us of how special this car is and decided to start being special from the naming, why else would they name it Ferrari LaFerrari?
Ferrari wanted to provide its own take on the electric & hybrid trend. Most cars use hybrid technologies to improve efficiency and run the internal combustion engine on high speeds and the electric engine on low speeds. Ferrari has done something more useful and FantasyCars-worthy: the 163 PS electric engine is always running and supplementing the 6.3 litre V12 800 PS internal combustion engine, bringing the total power to 963 PS (950 bhp). Yes the technology helps with fuel efficiency as well as Ferrari claims CO2 emissions of 330 g/km.
The only transmission offered is a 7-speed dual clutch and the - very impressive - performance figures claimed by Ferrari are 0-100 km/h in under 3 seconds and 0-200 km/h in under 7 seconds.
Only 499 cars are being produced and, of course, all are already sold despite the 7-figure price.
See more: Ferrari LaFerrari Photos, Ferrari LaFerrari Technical Data