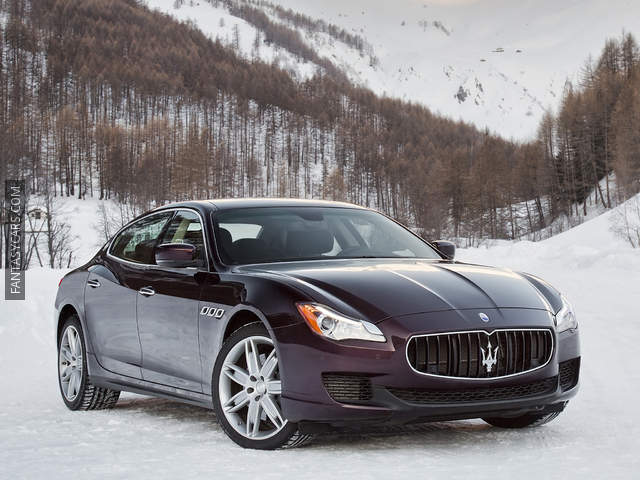 With a name that literally means "four doors", the Quattroporte is a luxury four-door sedan produced by Maserati.
Currently in its sixth generation, the Quattroporte continues to excite us with elegant and first class styling that has been apparent since its original debut in the 1960s. The prestigious interior features premium hand crafted finishes in both Frau Leather and fine woods, and adjustable ergonomic seating providing extraordinary comfort for all occupants. The top model GTS makes use of a turbocharged 3.8 litre V8 engine designed by Ferrari that produces 523 bhp and 479 lb-ft of torque. The front mounted engine is mated to the only available 8 speed automatic transmission. Its 0 to 60 acceleration has been recorded at 4.7 seconds and top speed at 191 mph.
The fascinating design and overall performance of the Maserati Quattroporte is a luxurious experience that is meant to not only please the driver, but captivate their passengers.
See more: Maserati Quattroporte Photos, Maserati Quattroporte Technical Data