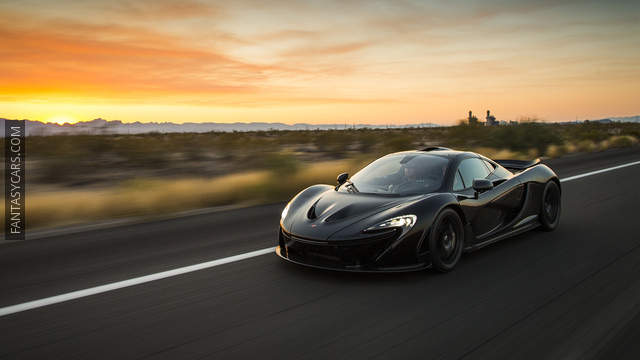 The British really know how to make cars and the world has long awaited a successor to the ground-breaking McLaren F1.
Enter the mid-engine, rear wheel drive McLaren P1, a feat of engineering just like its predecessor. McLaren jumps into the green scene by combining their Formula 1 experience with the trending hybrid technology. The McLaren P1 is anything but a slouch in its performance category. The engine is made up of a twin turbo 3.8 litre V8 and an in-house developed electric motor that together produce a total of 903 bhp and 722 lb-ft of torque. The McLaren P1 is equipped with a 7 speed dual clutch transmission which makes going from 0 to 60 lightning fast at 2.8 seconds with a top speed electronically limited to 217 mph. This limited edition model is a hybrid supercar that has already sold out its entire production of 375 units towards the end of 2013 and graces the cover of the most recent installation of the XBOX One's racing simulator Forza Motorsport 5.
The McLaren P1 has definitely proved its worth as the successor to the F1. And this is no mean feat.
See more: McLaren P1 Photos, McLaren P1 Technical Data