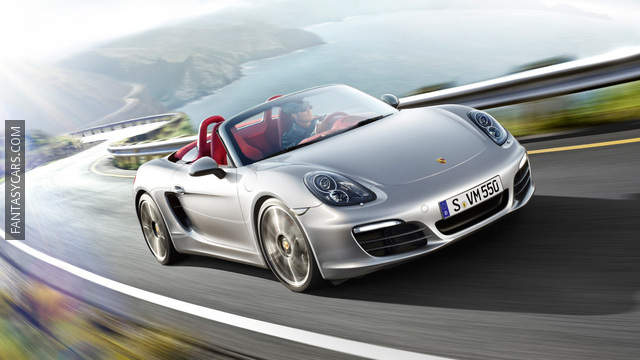 One of the biggest trends of the 90s for the autoworld was the roadsters. Almost every manufacturer designed its own roadster. Porsche was sure to follow the trend but it prefered to show up in the market late. It was certainly worth the wait though...
The Porsche Boxster introduced in the late 1996 has taken the crown of the roadster segment. Powered by a 2.5 lt engine and sold at an incredibly affordable price compared to its big sister - the 911 - what truly distinguishes this vey beautiful car from the rest of theroadsters is its handling.Still some pure Porsche enthusiasts have been complaining that the 2.5lt engine just wasn't powerful enough, so mid-1999 saw the introduction of the 3.2 liter Boxster S which with 252 hp should silence all doubterst. At the same time the basic 2.5lt. engine was also replaced by a slightly more powerful 2.7lt engine.The Boxster also feautures a revolutionary Tiptronic gearbox but most will prefer the standard manual.
Porsche designers totally fulfilled their aim. They produced the absolute "poor man's" Porsche. The Boxster is the car that Porsche wanted in order to survive well into the 21st century and it achieved just that, having now reached its 3rd generation, the 981.
See more: Porsche Boxster Photos, Porsche Boxster Technical Data