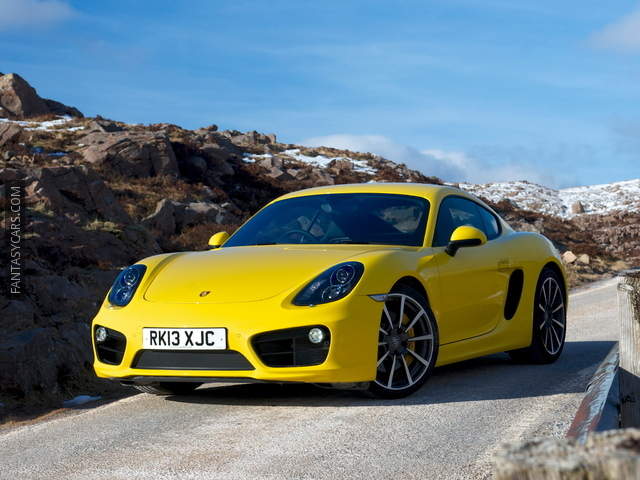 The first generation Porsche Cayman was launched in 2006, based on the 2nd generation (987) Boxster's platform and has really created a very loyal following since then. The 987 Cayman S even prompted parts of the press to wonder: why pay extra for a 911?
The 2nd-generation 981 Cayman, launched in 2012 has made the question even more common.
Available again in standard Cayman form powered by a 2.7L 275 HP engine and Cayman S, powered by - you guessed it - the same 3.4L engine that powers the 991 911, tuned to deliver 325HP.
The middle-engine configuration of the Cayman combined with Porsche's expertise in creating finely balanced, sublime sports cars really produce a result that FantasyCars considers the ultimate entry level sportscar. We are also big fans of the PDK gearbox, although we understand purists who will stick to the 7-speed excellent manual.
2014 saw the introduction of the Cayman GTS where the 3.4L engine delivers 340HP and the suspension is further tuned, the sports exhaust and 20in alloy wheels are standard so well, you get the point, even if you can't stretch to 911 money, you can still get yourself a real Porsche. And if you can, then we're not 100% sure that a 911 will give you more.
See more: Porsche Cayman Photos, Porsche Cayman Technical Data