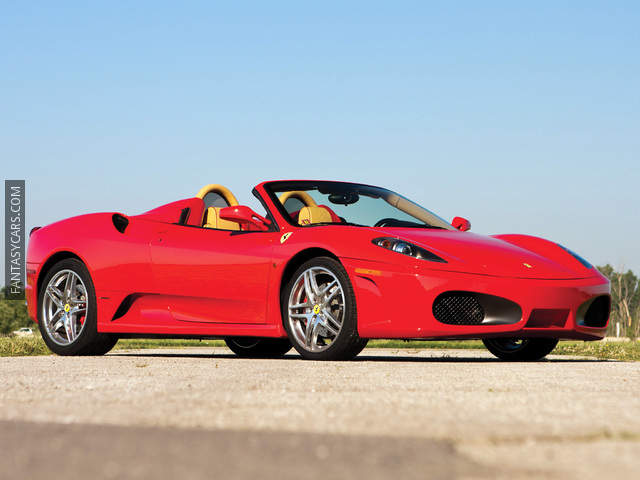 Between 2004 and 2009, Ferrari produced the successor to the 360 Modena, the Ferrari 430.
Both cars share very similar body styling but progress in design led to increased aerodynamic efficiency and down force on the 430.
This new generation Ferrari also features formula one inspired technologies that have never been seen before on a production vehicle. The 430 was Ferrari's first implementation of the "Manettino" control knob mounted on the steering wheel. This feature allows the driver to select from 5 different modes that changes the 430's handling dynamics. Along with the Manettino, the 430's electronic differential was also an innovation that debuted for the first time. The engine consists of a compact 4.3 litre V8 capable of producing 483 hp and 343 lb-ft of torque. This enables the 430 to accelerate from 0 to 60 in 4 seconds flat with a top speed of close to 200 miles per hour. Carbon ceramic disc brakes designed for extreme use and a Formula 1 style transmission are also employed on this model.
The 430 is an amazing sports car in its own right with a perfect blend of luxury and Formula 1 inspired performance that is sure to get your heart racing.
See more: Ferrari 430 Photos, Ferrari 430 Technical Data